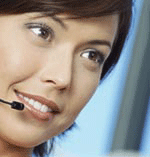 News




Site Updated

04 March 2019
Welcome to the new look website, if you notice any problems then please tell us



Suppliers always wanted

If you have stock to offer, we want to know about it.
>> Mail us.

Easylinks Trading Limited

Mobile communications distributor

Established in 1996, Easylinks Trading Ltd is a leading distributor of mobile phones and original accessories. With our extensive database of reliable suppliers we are able to offer our customers the latest products at competitive prices, delivered promptly to any location. To open a customer account or to supply us with your products, please contact a member of our Trading Team. We aim to offer all our customers and suppliers with a friendly, efficient and bespoke service.

Mobile Phones

Easylinks Trading Ltd deals in all major brands, including Apple, Samsung, Nokia, Motorola, Sony, LG, Google, Huawei and Xiaomi. We also have the expertise and ability to source other branded mobile phones, please just contact us. We specialise in Network Operator, Sim Free and Graded/Refurbished mobile phones of the highest quality. Whatever your requirements and desired volumes, you can rely on Easylinks Trading Ltd to fulfil your needs.

Original Accessories

When it comes to accessories, Easylinks Trading Ltd has a strict policy of buying and selling genuine and original products only. You can rely on us to supply you 100% genuine accessories at competitive price. Bulk packed accessories (not retail packaged) available include: chargers, memory cards, batteries, headsets, and data cables.